Explore the various apparatus of the Glen Lake Fire Department. From Engines, to Tankers, special service vehicles like our Rangers that aid in search and rescue, to EMS and don't forget our Fire/Rescue Boat
Ambulance 292 and Ambulance 391
Primary Function: Advanced Life Support / Patient Care / Patient Transport  
Each ambulance carries paramedic equipment including cardiac monitor, chest compression device, and IV supplies in addition to numerous First-aid supplies and other medical equipment.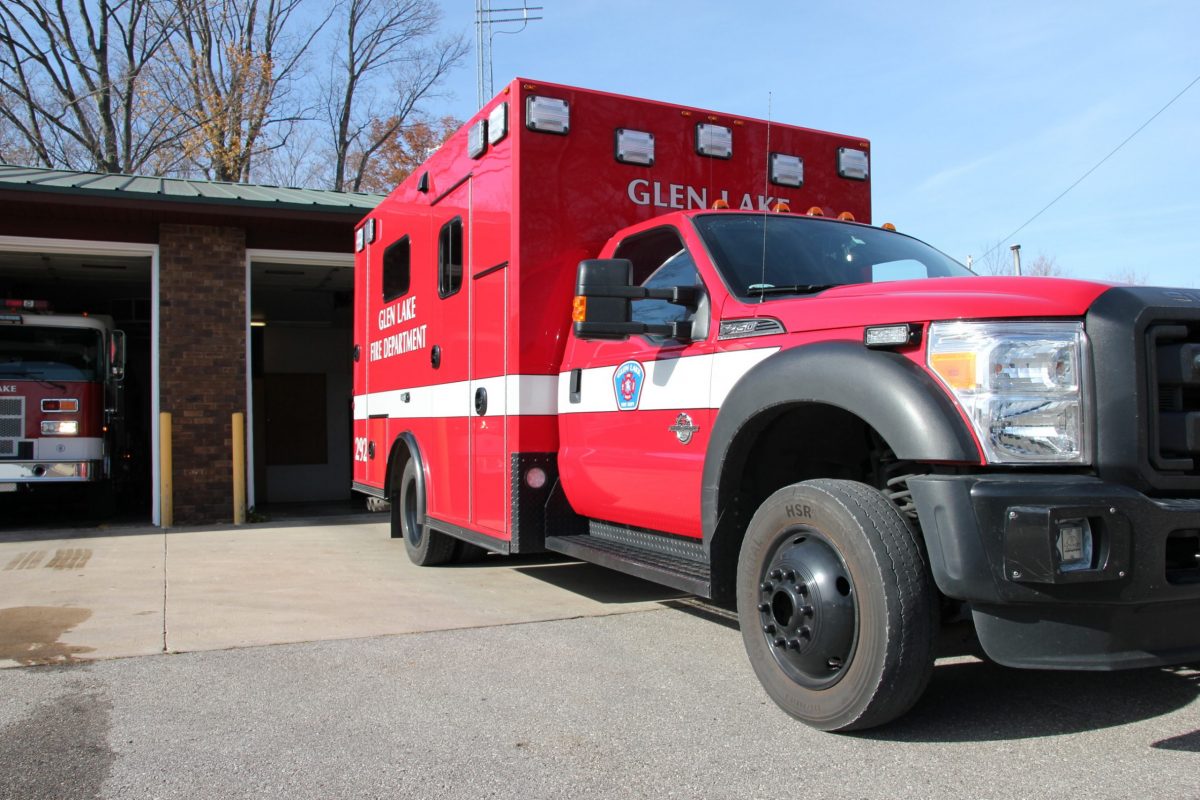 Engine 211 and Engine 311
Primary Function: Structural Fire Suppression
Each Engine carries 750-gallons of water, a variety of ladders of various size and type, 1500 feet of large diameter hose, 600 feet of small diameter hose, a top mounted water gun, and 25 gallons of Class A foam.
Quint 331 (Ladder Truck)
Primary Function: Structural Fire Suppression
In addition to the 105 foot, 4-section aerial ladder, the Quint carries 5 additional sizes of ladder, 300 gallons of water, 20 gallons of Class A foam, 1500' of hose of various diameter, EMS equipment, ice and water rescue equipment, rope rescue equipment, and hydraulic extrication tools.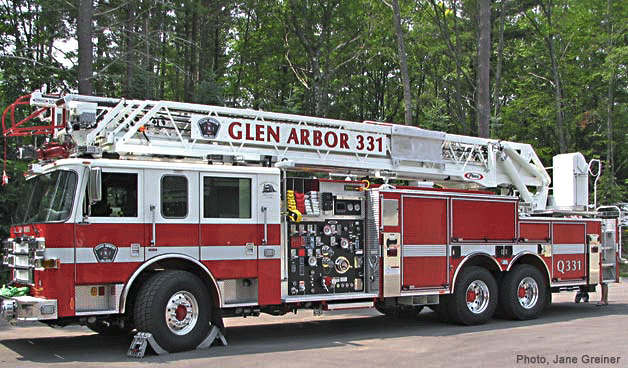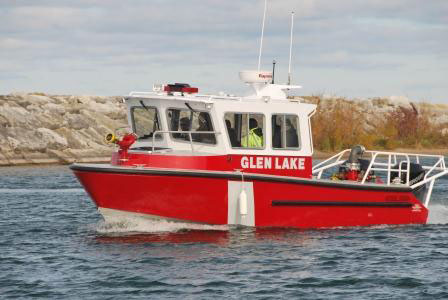 Rescue/Fire Boat 371
Primary Function: Firefighting / Water Search and Rescue
The Boat is powered by twin – 225 HP 4-stroke Mercury Outboards and a 380 HP Jet Drive with fire pump diverter capable of pumping water more than 1000' from Lake edge.  The onboard electronics include radar and GPS navigation to provide for safe operation in poor weather conditions, a FLIR night vision camera, and side scan sonar to assist in water rescue.
Tanker 321 and Tanker 322
Primary Function: Water Supply
Each Tanker carries 2100 gallons of water, 50 gallons of Class A foam, two portable 2100 gallon drop tanks, 900' of hose and two self-contained breathing apparatus.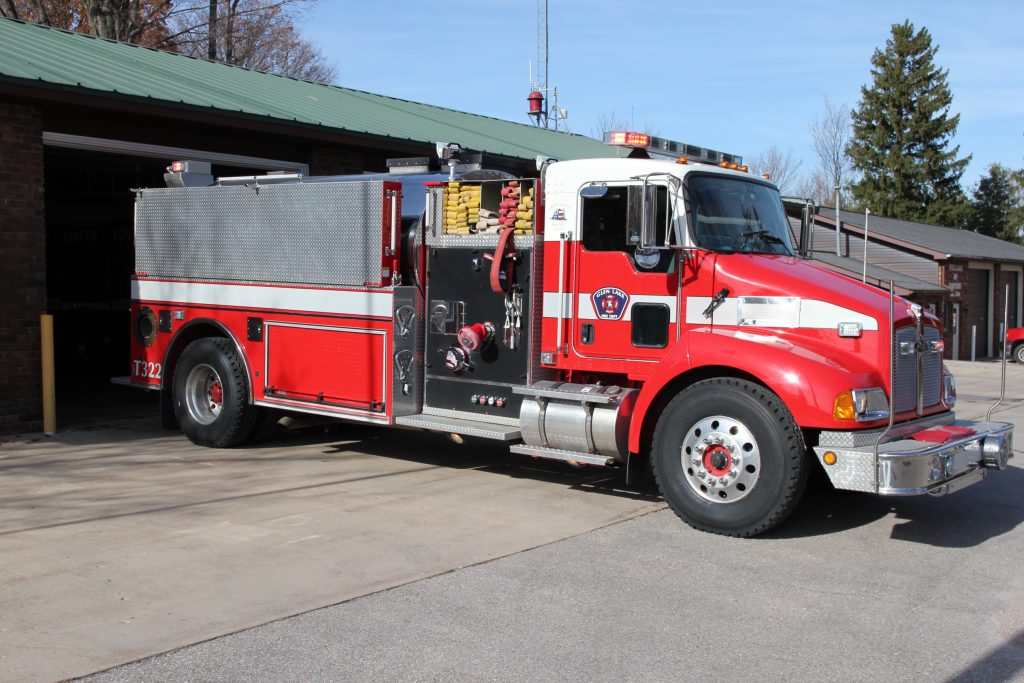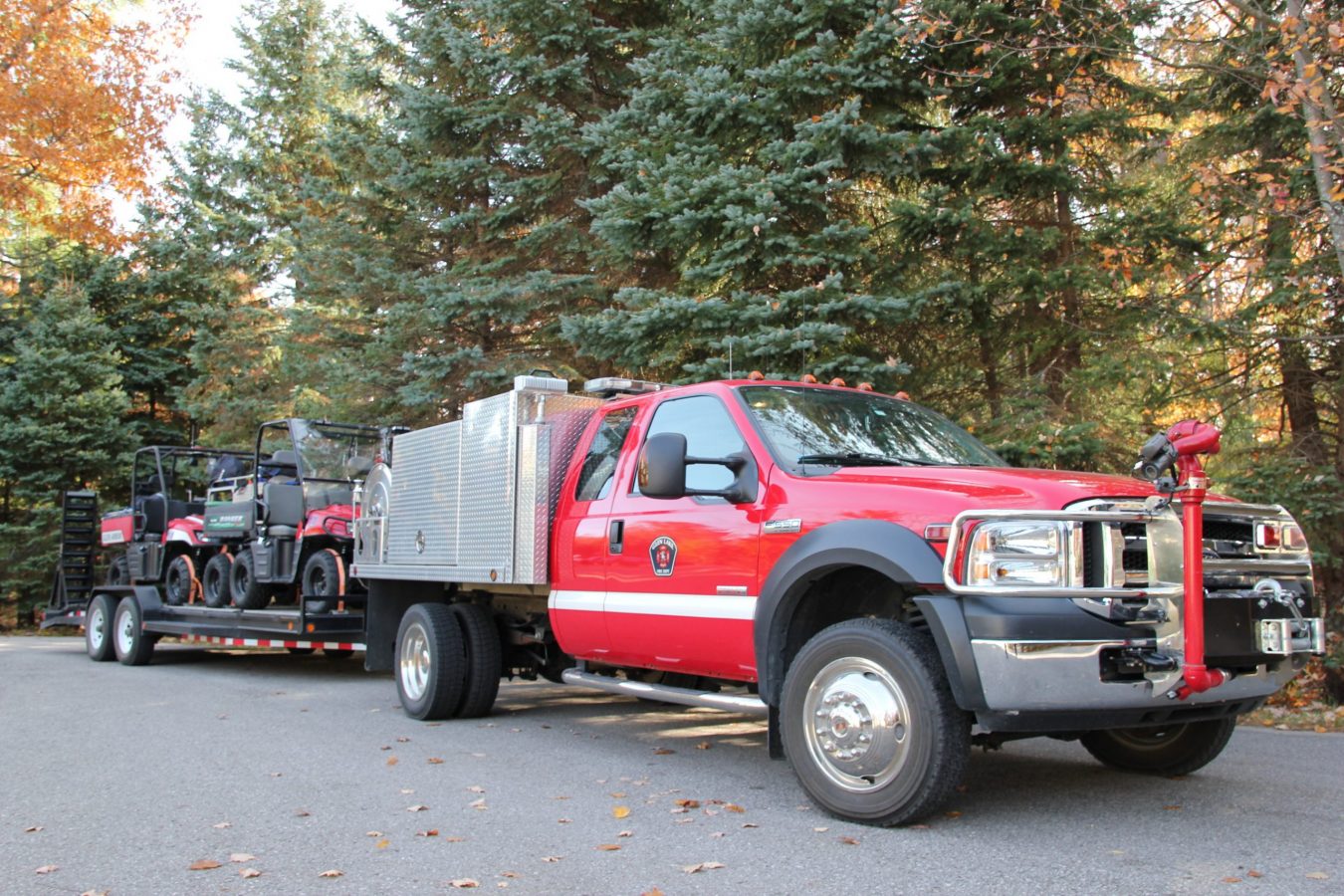 Special Services 241 (Brush Truck)
Primary Function: Wildland Fires / Utility
The Brush Truck holds 300 gallons of water, carries Booster Hose designed to fight small fires, and Wildland Hose designed to be easily maneuvered over steep or rough terrain, chainsaws, and Wildland tools for fighting fires in grass, brush, and trees.
Special Services 251 and 352 (Rescue Truck)
Primary Function: Mobile equipment storage center
The Rescue trucks contain easy to access storage for critical equipment and bulky gear. It carries a variety of tools including extrication devices, ladders, backboards, breathing air bottles, and medical equipment.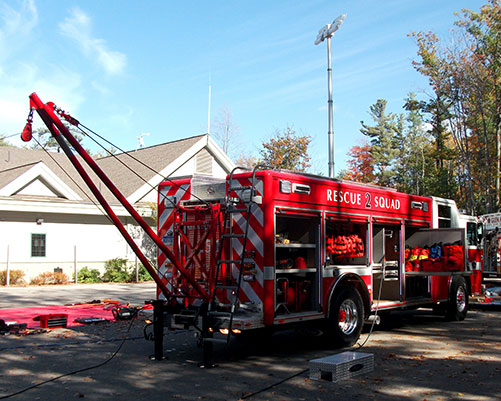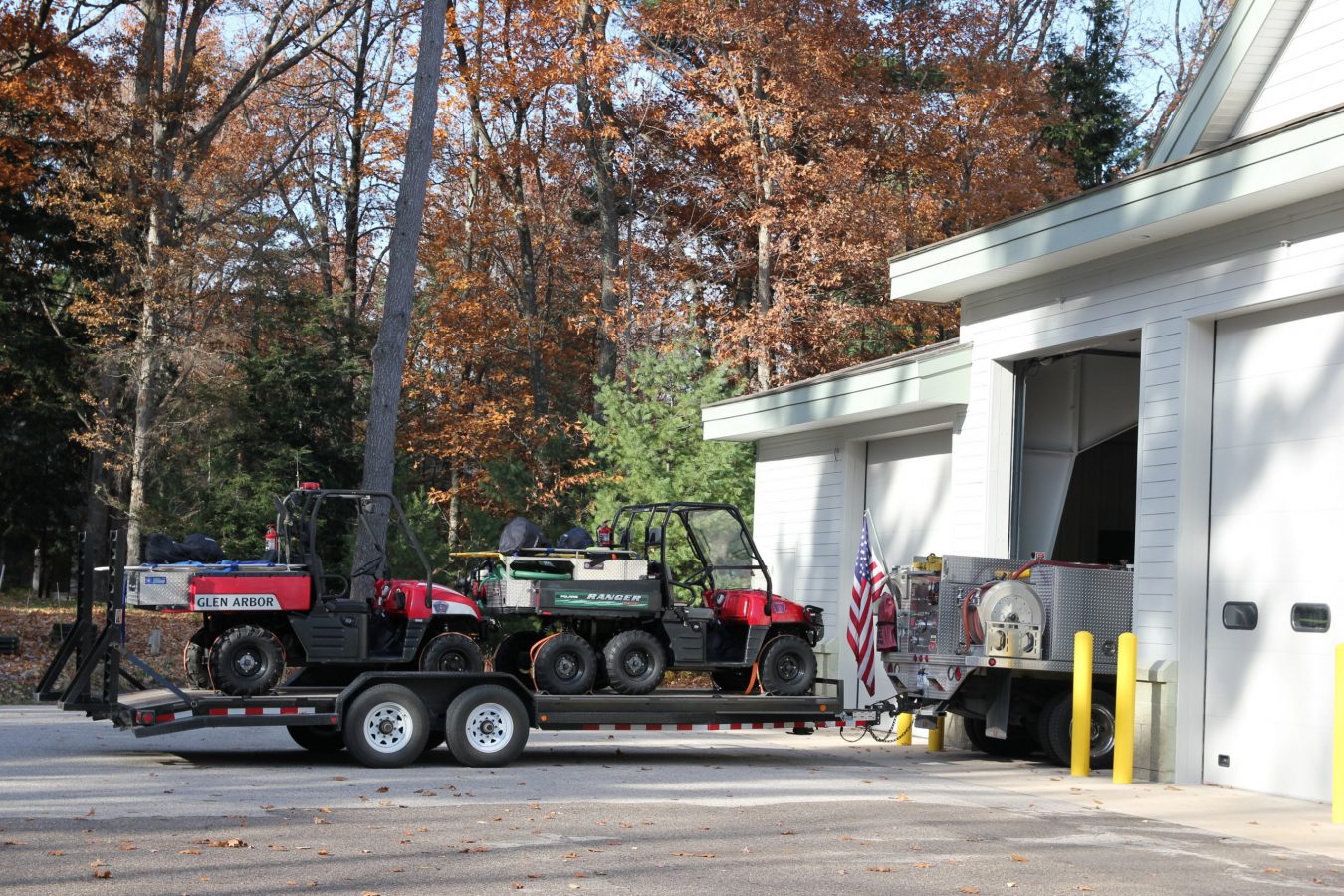 Special Services 282 and 384 (All Terrain Vehicles)
Primary Function: Search and Rescue / Wildland Fires
The Ranger ATVs allow us to reach injured persons in terrain not accessible by an Ambulance.  Each ATV contains medical equipment including AED, backboards, and skid for patient transport.
Special Services 381 (Utility Truck)
Primary Function: Snow Plowing / Hauling
The Utility truck is used to tow the Boat and ATVs to scene.  It also hauls equipment, such as hose, back to the station following an incident.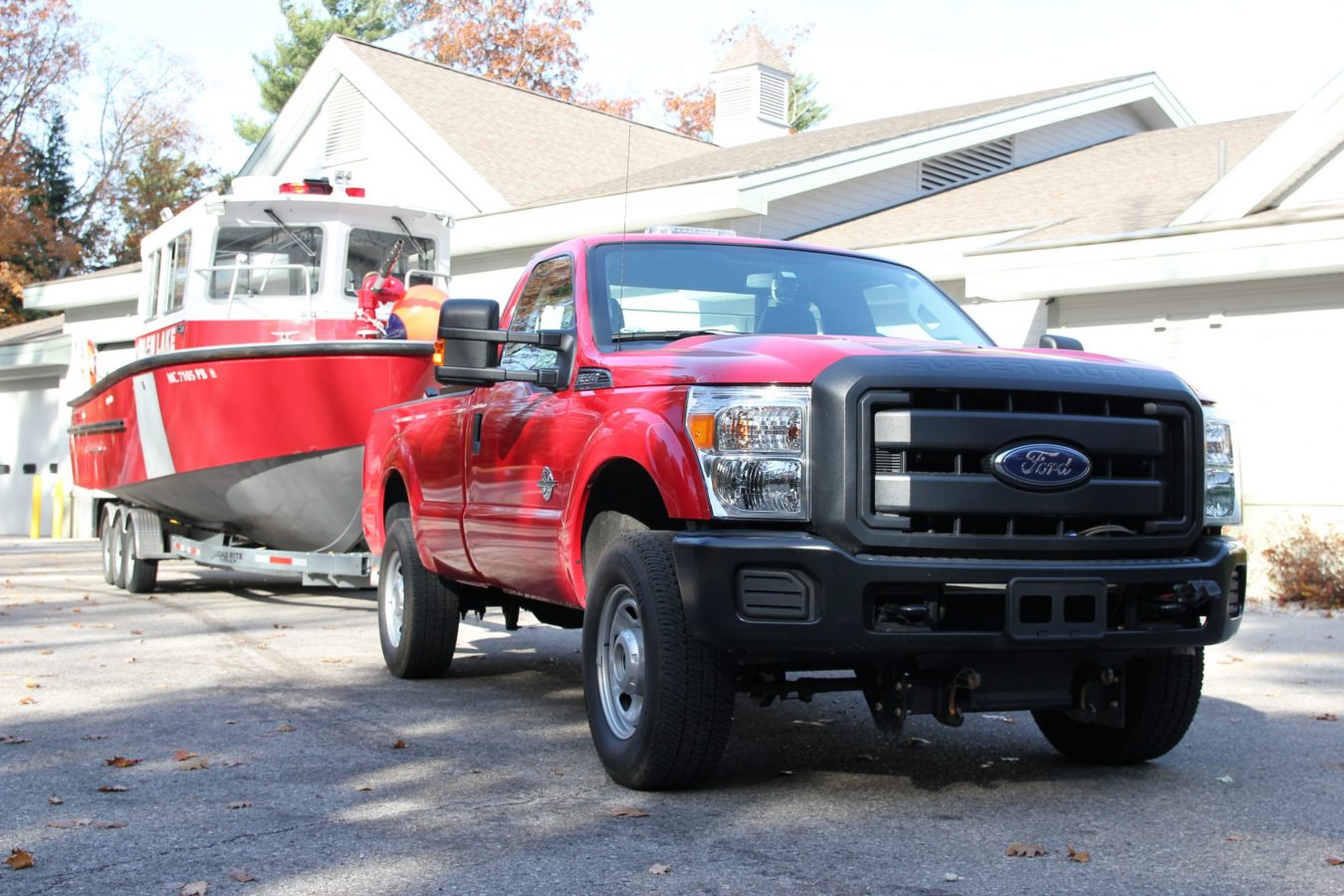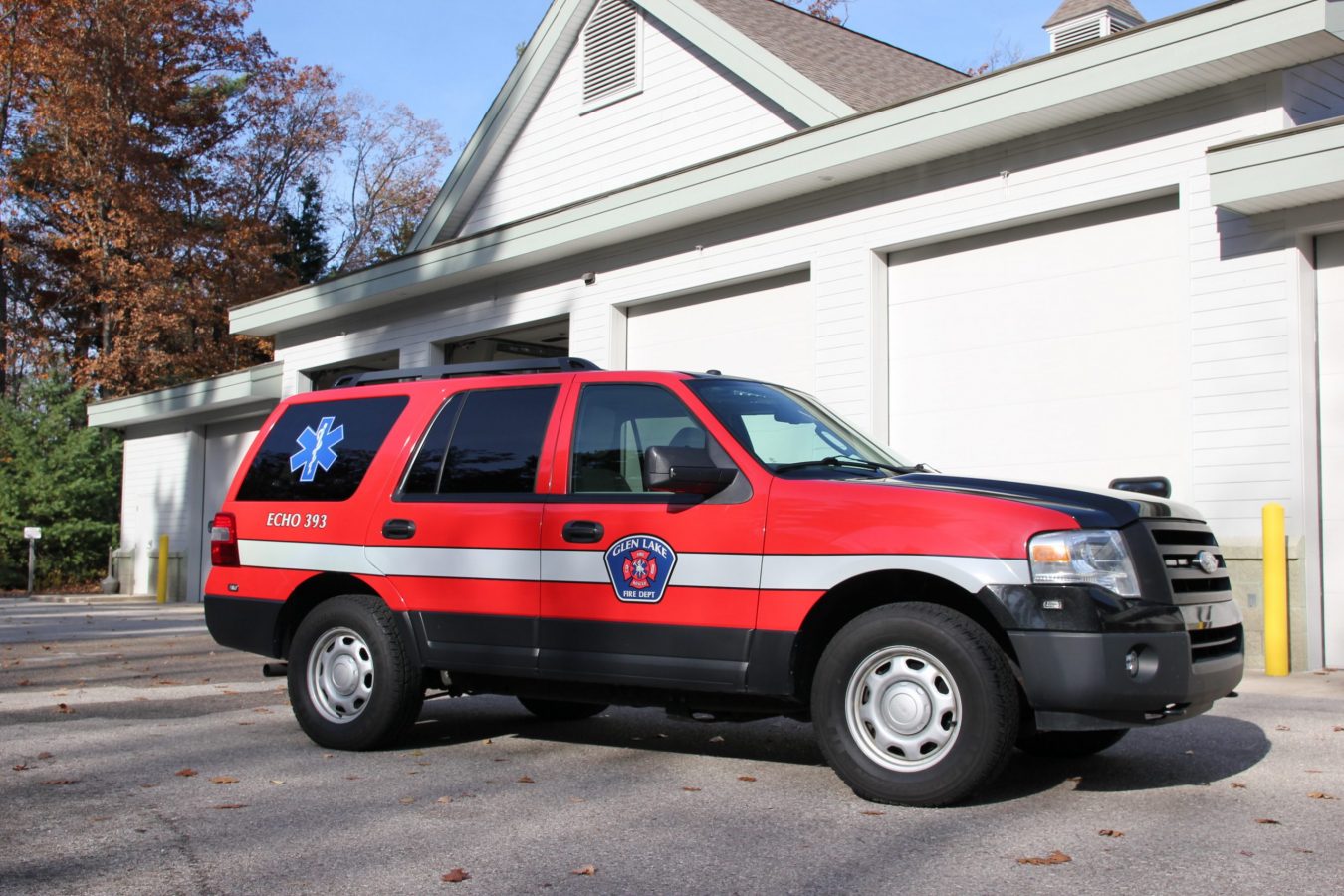 Special Services 393 (Echo)
Primary Function: ALS Patient Care
The Echo carries the same equipment as the ambulance but does not transport patients.