See the calendar for dates and times of all the activities
Play at the Township Hall is free
Play at Leelanau School Gym is $2 per player
Contact:  Diane Calsbeek at [email protected] or Kim Guilbeau at [email protected]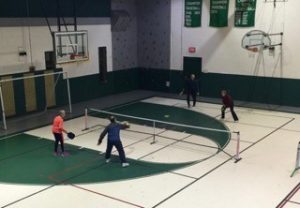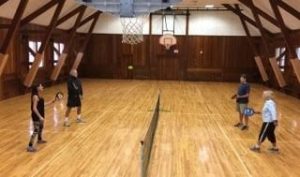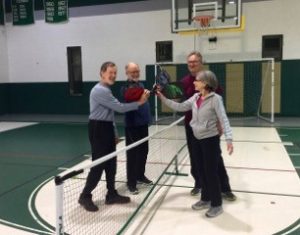 Adult Basketball Information
Contact:  Brad Fosmore at [email protected] or Todd Ciolek at [email protected]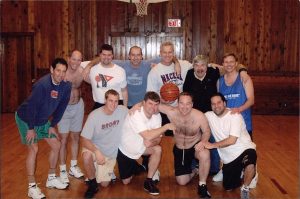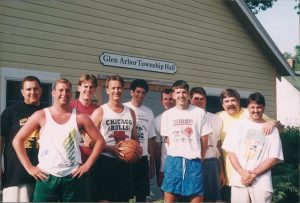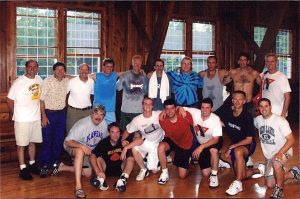 Tennis Information
Glen Arbor Tennis Association Children's Spring Clinic: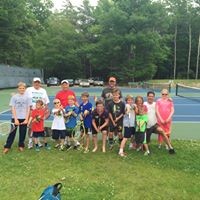 For more information about registering go to www.facebook.com and search for Glen Arbor Tennis Association. A registration form will be available there and here in April 2017.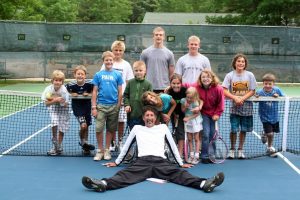 Ages: 6-12, with some exceptions, please inquire. Time: Sundays 2pm – 5pm (exact details to follow, based on registrations.) Dates: beginning of May – mid June, 5 weeks (off Memorial Day)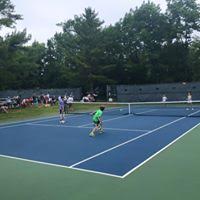 Cost: $35 per child for the 6 date program. All money collected directly supports equipment costs, and Glen Arbor Parks. Rackets are available for use.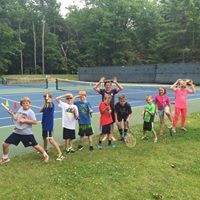 In addition, all participants will be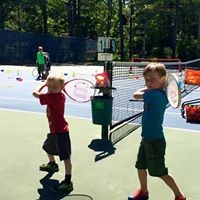 preregistered into the 2nd  Annual Glen Arbor Days Children's Tennis Festival on Sunday July 2nd. This event will be part of the Glen Arbor Days Tennis tournament, with fun children's tennis activities and match play with other children from the region.
Tennis Tournaments:
2017 GLEN ARBOR TENNIS TOURNAMENT
June 30 – July 2
ALL DOUBLES, played in our beautiful downtown Glen Arbor park and on the Leelanau School Courts!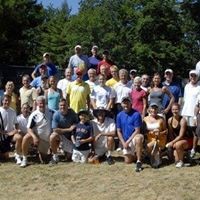 EVENTS:
Friday, June 30th – Women's Doubles* and luncheon (same format as last year)
Saturday, July 1st – Men's Doubles* (same format as last year, see below for info) and Mixed-Doubles* Draws
Sunday, July 2nd – Finals of Men's Doubles and Mixed-Doubles Draws and NEW this year is a kids/teens match play (see below for more info) *each team is guaranteed at least 2 matches
COST:
$50.00 (per player) – Women's Doubles and Luncheon, by Cherry Republic, winners prizes and door prizes donated by local businesses an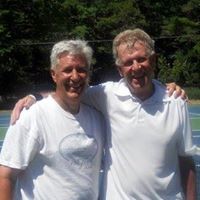 d artists (everyone gets a prize!), T-shirt included.
$25.00 (per player) – Men's Doubles and Mixed Doubles, includes T-shirt, sack lunch provided by Cherry Republic and prizes donated by local businesses.
HOW TO ENTER:
Get your partners lined up, email or call me with the names of your team ASAP – last day to enter is Monday, June 26th. If you need help finding a doubles partner for any of the events pleas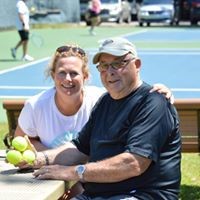 e contact me and we'll see if we can help. We will collect money from you at the event, please bring cash or check (make checks out to the Glen Arbor Township). You will be contacted a few days prior to the event to let you know the approximate times of play. Please let me know if you have a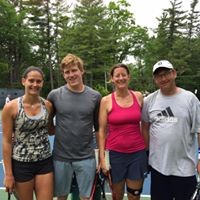 ny questions and PLEASE pass this along to anyone you think might be interested in this FUN tennis tourney in beautiful downtown Glen Arbor!!!
The changes to the format last year brought great reviews so we are keeping it the same with includes using the 4 newly resurfaced courts at the Leelanau School, just a couple miles down the road. This allows us to expand our tournament to include 2 separate draws (A and B) in both the Women's and Men's Doubles. The A draw will consist of tournament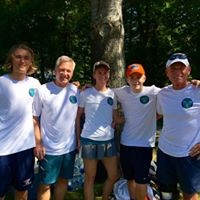 tough teams, those who play team tennis, league play, 3.5 rating or above and wish to play in a competitive environment. The B draw is for the recreational player, those who enjoy playing competitively but want to have a more light hearted fun environment. If you have any questions where you might fit, please contact Kim Guilbeau at [email protected]
Fitness Class Information
Contact Jackie Hice at (231) 383-5084 for additional information.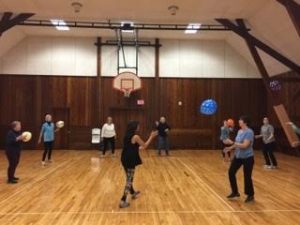 MahJong Information
There is no cost for MahJong and play is in the Town Hall gym.
Contact:  Linda Gretzema (231) 313-1444