Glen Arbor // Township Park Renovation Project 2018
The newly renovated park was opened in the Summer of 2018. Thank you to everyone who helped make this dream come true!
We're excited to have received the 2018 Award of Excellence in Construction from the Builder's Exchange of NW Michigan for the Glen Arbor Township Park project!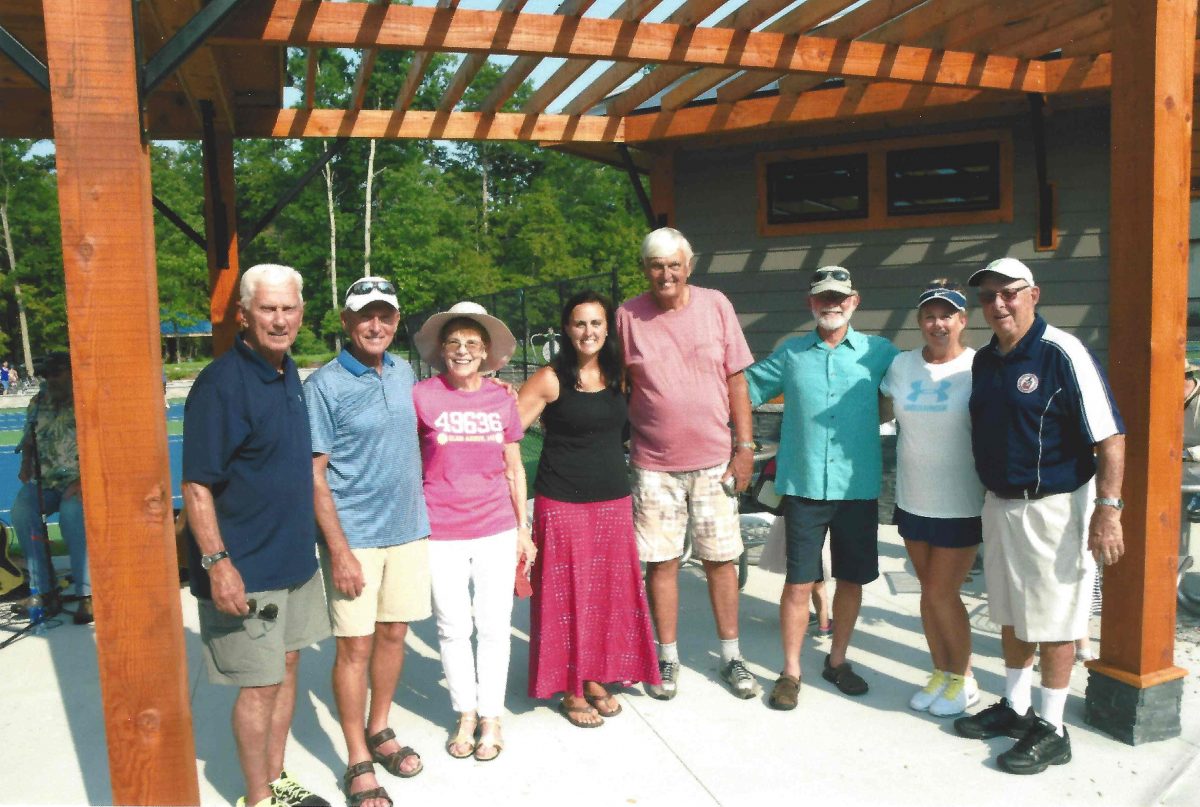 THE COMMUNITY of Glen Arbor came together to dedicate their newly-expanded and improved park, funded by a $650,000 voter-approved bond. Pictured, from left, cutting the ribbon are parks commission members Ron Calsbeek and Celeste Crouch; Peter Van Nort, township supervisor; and parks commissioners Jim Fowler and Rick Schanhals.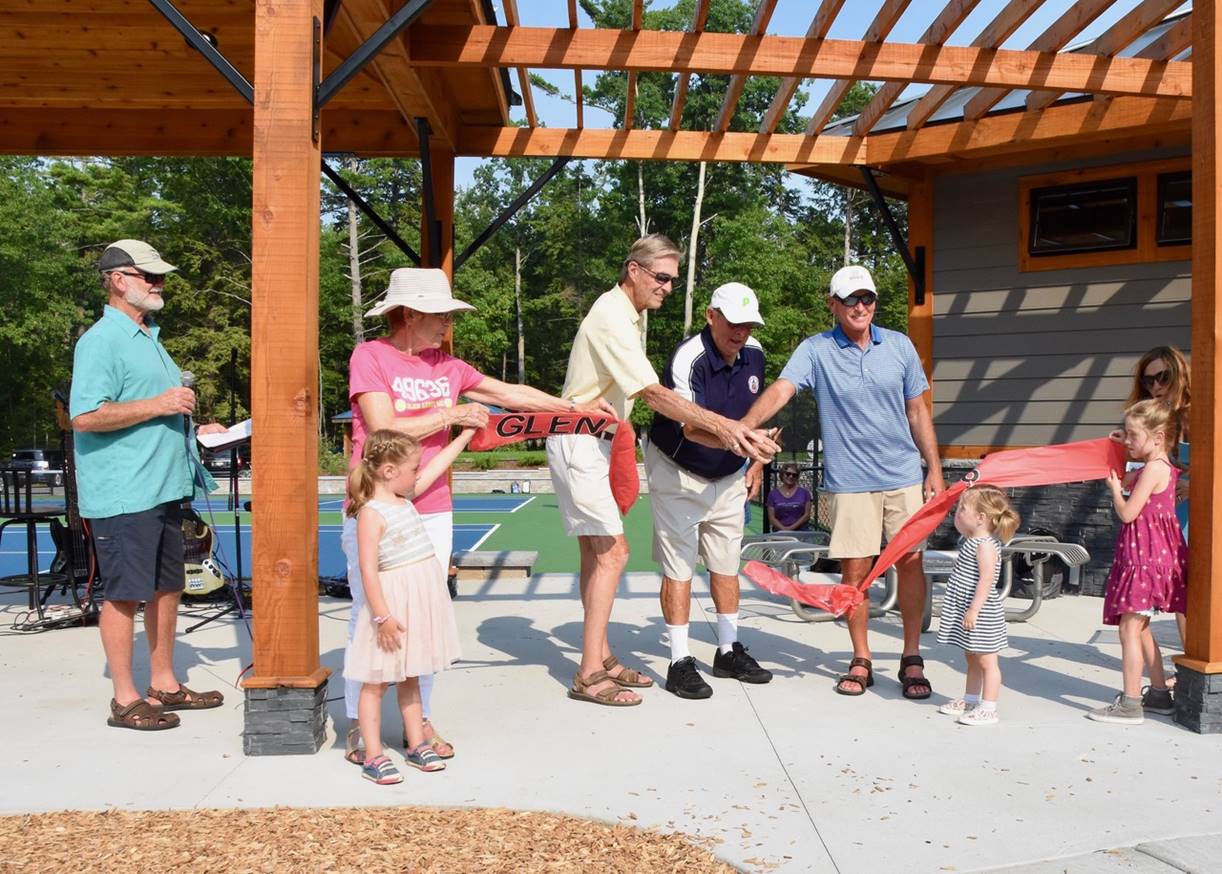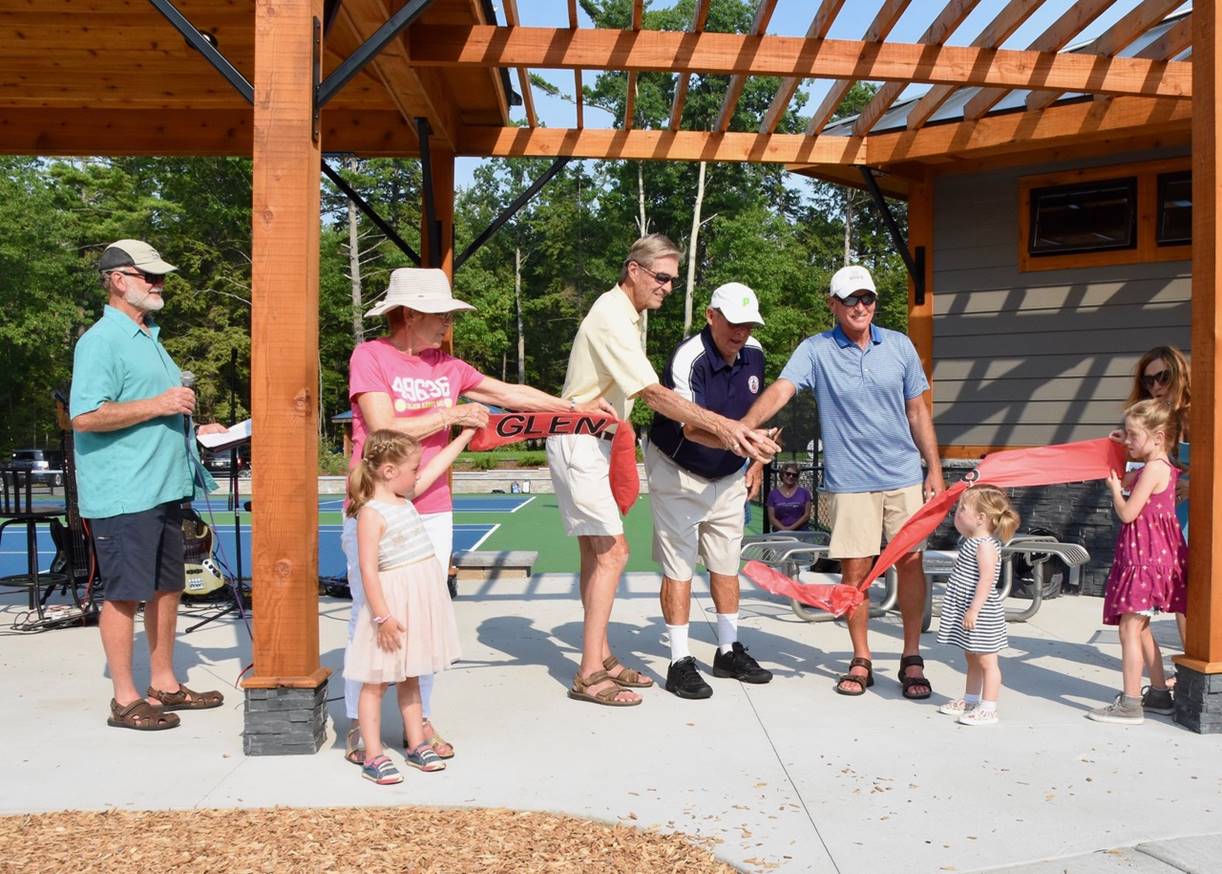 Image above from the Leelanau Enterprise.
New Glen Arbor Town Park Amenities
Renovated in 2017/18 the new park includes:
•3 new pickle ball courts,
•An updated and relocated playground
•Public bathrooms and warming room
•Additional picnic and green spaces with benches and a variety of seating.
•The entire park and parking lots are fully accessible and ADA compliant.
Contact
If you would like more information about this please project, commission, interested in donating funds or volunteering contact Kim Guilbeau at [email protected]
---
Future Planning
There's more in the Glen Arbor Township Master Planning, See the following…
Bike Path Plan for Western Ave.